Millard Moser, 89, died Sept. 16, 2023, in Bluffton, Ind. He was the son of Edna (Lehman) and Palmer Moser and a member of the First Mennonite Church in Berne, Ind., and later Emmaus Road Fellowship. He participated in alternative service with Pax from 1952 to 1955, rebuilding homes and clearing rubble in war-ravaged Europe.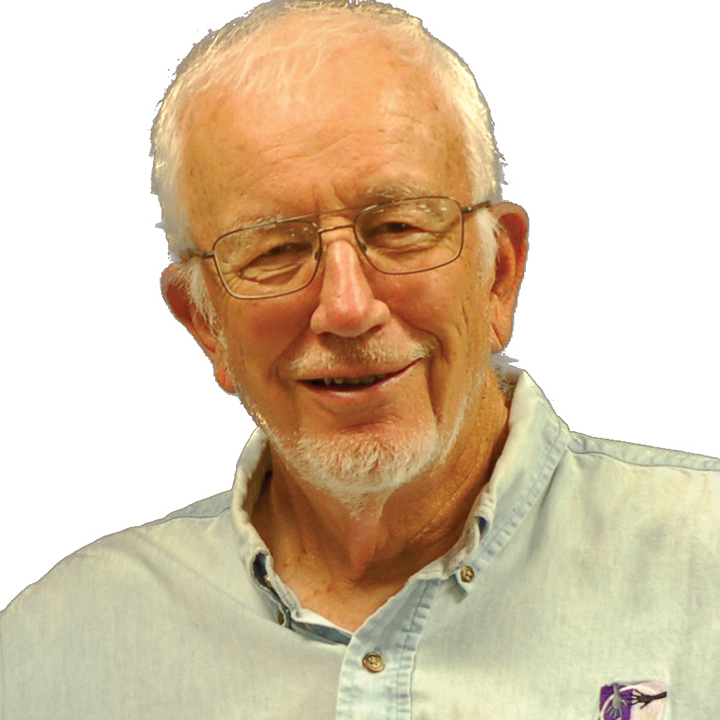 After earning a business degree from Indiana University in 1957, he and wife, Janean (Sprunger) Moser, moved to Hong Kong, where he directed Mennonite Central Committee's refugee feeding program from 1960 to 1963. While there, they adopted two daughters, Kathy (Mai Lai) and Kristy (Su Fong), and Janean gave birth to son, David.
Upon returning from Hong Kong, Millard began working at Moser Motor Sales, taking his place as the third generation to run the business, and the couple had their fourth child, Annie. The family was complete in 1973 when foster son John Courtney came to live with them.
Millard was an active member of the Berne and larger Mennonite communities, serving as a board member at the First Bank of Berne, Camp Friedenswald and Swiss Village Retirement Community. Millard and Janean opened their home to countless people over the years, including several refugee families and MCC trainees.
He loved spending time with family, riding his bicycle, reading theology and history, walking his dogs, traveling, sports and music of all sorts, from bluegrass to opera. He had an eclectic taste and valued things that expand the heart and mind. He felt called to live in community, love and peace. His favorite Bible verse was Micah 6:8.
He is survived by his wife, Janean; five children, Kathy Schwartz, Kristy (Jon) Donnally, John Courtney, David (Ingrid) Moser; and Annie (Mark) Gray; seven grandchildren and six great-grandchildren.

A celebration of life was held Sept. 30 at Swiss Village Retirement Community. Memorial gifts can be made to MCC.