David Augsburger, a professor, pastor and radio broadcaster who infused a passion for justice and reconciliation into each of his professional roles, died Oct. 30 at his home in Claremont, Calif. He was 85.
Widely known in the fields of pastoral care and counseling through his work at Fuller Theological Seminary in Pasadena, Calif., and Anabaptist Mennonite Biblical Seminary in Elkhart, Ind., Augsburger was introduced to many Mennonites across the United States and Canada on The Mennonite Hour radio broadcast in the 1960s.
Born Aug. 14, 1938, in Delphos, Ohio, to Clarence and Estella Shenk Augsburger, he grew up on the family farm in Elida, spending time in Florida and Virginia before graduating in 1960 from Eastern Mennonite University. He received a bachelor of divinity degree in 1963 from Eastern Mennonite Seminary.
He began working for Mennonite Broadcasts in 1961 during seminary, writing and delivering messages, as well as giving musical leadership and singing in the Mennonite Hour Quartet. As principal speaker from 1966 to 1974, he focused on an Anabaptist response to a turbulent era of change with a willingness to engage social concerns such as war and peace, racism and interpersonal relationships.
He was ordained in 1963 and served as pastor at Trissels Mennonite Church in Broadway, Va. until 1971.
After completing his doctorate in personality, theology and psychotherapy in 1974 at Claremont School of Theology, he taught pastoral counseling at Northern Baptist Seminary in Illinois. He transitioned to Goshen Biblical Seminary (now Anabaptist Mennonite Biblical Seminary) four years later and was a member of the faculty until 1990.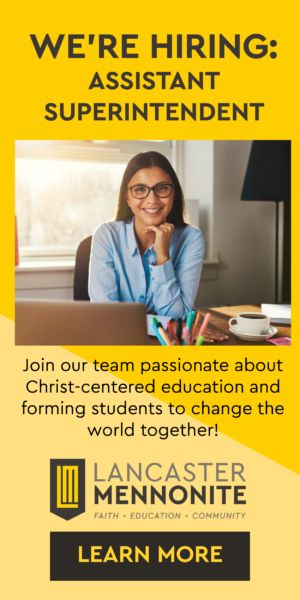 He was professor emeritus of pastoral care and counseling at Fuller, leaving his imprint on the institution and broader community from 1990 until retiring in 2012 and concluding his role there in 2018.
"David Augsburger's life and work were a testament to the profound impact one person can have in the field of pastoral care and counseling," said former Fuller President Richard Mouw. "I personally will miss him as a friend who not only taught me much about the subject of peacemaking, but who also served as a personal peacemaker when I needed that ministry at some key moments in my presidency."
Augsburger dedicated his career to the study and practices of pastoral care, counseling and reconciliation, especially helping individuals navigate the complexities of relationships and conflict. Some of his publications demonstrating his commitment to understanding, compassion and healing include Pastoral Counseling Across Cultures, Conflict Mediation Across Cultures, The Freedom of Forgiveness, Dissident Discipleship and Caring Enough to Confront: How to Transform Conflict with Compassion and Grace.
He attended a house church, Peace Mennonite Fellowship in Claremont, eventually co-pastoring the church with his wife, Leann, until his death. The couple were longtime contributors to the online Five Things column of The Mennonite and Anabaptist World.
He is survived by wife Leann Augsburger; siblings Myron (Esther) Augsburger and Anna Mary (Milton) Good; daughters Deborah Augsburger (Peter Drachman), Judy Augsburger (Alexander Platonov) and Kate Wentland (fiancé Carl Hyndman); two grandchildren; and former wife Nancy Wert Augsburger.
He was preceded in death by brothers Fred (Carolyn), Donald (Martha) and Daniel (Garneita).
A memorial service will be Nov. 19 at La Verne Church of the Brethren in California and livestreamed at https://www.youtube.com/watch?v=arS3D9zhZ0M.