For Open Door Mennonite Church in Jackson, Miss., the second Sunday of the month means potluck. Southern staples like collard greens, cornbread, and red beans and rice (seasoned in a hog's neck broth and served with sausage) are ushered into the building in baskets, bags and slow cookers.
The fellowship room, with chairs still arranged from Sunday school, is awash in the smells and commotion of a congregation nourishing their bodies and souls together.
Even during the pandemic, when the congregation couldn't meet in the church building, members still met in backyards after the virtual service to share in socially distanced meals.
"We've tried to take time to still fellowship and break bread together," said Open Door Pastor Horace McMillon. "Because relationships are something that are very important to us."
As host congregation for the Jackson Service Adventure unit, the church has welcomed participants and leaders to these gatherings since the unit opened in 2016.
One year, when the unit included participants with gluten and sugar allergies, the congregation realized its potlucks had a problem: Nearly everything the congregants placed on the table each month was "off the table" for the participants.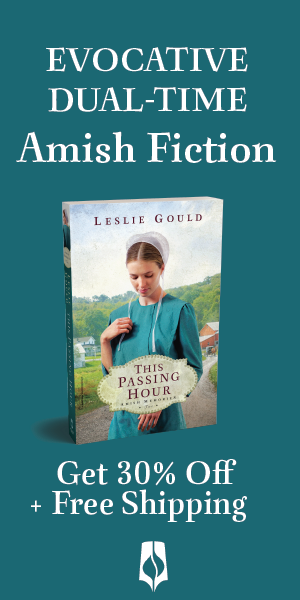 The collard greens recipe called for sugar. The cornbread had wheat flour and therefore wasn't gluten-free. The sausage accompanying the red beans and rice contained a sugar preservative. Even the onions, in just about every savory dish, contained hearty amounts of naturally occurring sugar.
"The first couple of Sundays, [the participants] would bring stuff to make sure they could eat," said Mark Roth, a member of Open Door. However, it wasn't long before the congregation decided every dish that year would be gluten- and sugar-free, to enable the Service Adventure participants to eat whatever they wanted to from the serving table.
"We are an inclusive church in all aspects of life," Roth said. "We want to make it a place where everybody feels comfortable to be, whether you are somebody from the street or whether you're somebody of great means, and so that filtered over into our fellowship meal."
Some recipes were easy to adapt. The wheat flour in cornbread was swapped out for a one-to-one gluten-free flour. Green beans, a vegetable low in natural sugar, became a side dish staple. Desserts proved to be more of a challenge. Brownies made with Stevia sweetener were "horrible," Roth recalled. A gluten- and sugar-free pound cake was "edible, but not very tasty." The textures of breads and rolls made with gluten-free flour were often too tough or hard.
"It made cooking a challenge, but it made us get creative," Roth said.
Eventually, he and others in the congregation found a gluten-free flour from a local grocer that gave consistent baking results. The Service Adventure unit and the church bought an expensive one-to-one sugar substitute in bulk together and divided it up, enabling everyone to make sugar-free sweets.
Open Door was founded in 1992 as an intentionally multicultural church, when very few congregations were racially diverse in Jackson.
"That was still one of those cultural fault lines that people were very uncomfortable with," McMillon recalled. "So, the whole idea of accommodating people from different walks of life, different backgrounds, that's always been part of what hospitality means at Open Door."
The churchwide dietary restrictions added a new dimension to the congregation's view of hospitality. Before the Service Adventure participants with allergies arrived, the congregation had never coordinated who was bringing what food to the potluck.
"You just cooked what you wanted to cook and never thought of allergies," Roth said. "It was very helpful for us, as a church, in our quest to be inclusive, [to be shown] that food allergies are just as important as other issues."
Sugar-free GF brownies still sweet
Hospitality takes many forms. For Open Door Mennonite Church, the act of giving and receiving hospitality is often expressed through food. Every second Sunday of the month, the congregation gathers to share a potluck meal.
When the Service Adventure unit included participants with gluten and sugar allergies, the congregation made the decision that every dish would be gluten- and sugar-free.
Mark Roth, a member of Open Door, recalled that the Service Adventure participants "had more than once made comments [that] they were just really surprised that we would try to go the extra mile to accommodate them."
"But it's like, well, you're a part of us," he said. "And we're not going to exclude you because you have an allergy. . . . It was very helpful for us as a church, in our quest to be inclusive, [to realize] that food allergies are just as important as other issues."
This recipe is one of two that Roth adapted to be both gluten- and sugar-free for the congregation to share together. Roth's recipe for gluten-free, sugar-free dinner rolls is at mennonitemission.net/news/60-minute-gluten-free-dinner-rolls.
Gluten-free, sugar-free brownies
Ingredients
½ cup margarine, melted
1 cup xylitol (or another
one-to-one sugar substitute)
1 egg
3 tablespoons cocoa powder
¾ cup gluten-free flour
½ teaspoon baking powder
½ teaspoon vanilla extract
½ cup nuts
Directions
Cream together margarine, xylitol and egg. Add remaining ingredients. Place in a greased 9×9 pan. Bake at 350° F for 25 minutes. Makes 12 bars.
Notes
While 25 minutes is the recommended baking time, to achieve a more traditional chewy brownie texture when using xylitol, remove from oven a little before the full baking time.
While commonly used in sugar-free food for human consumption, xylitol is extremely toxic for dogs, and food that includes even small amounts should never be fed to pets or left open and unattended if your household includes dogs.