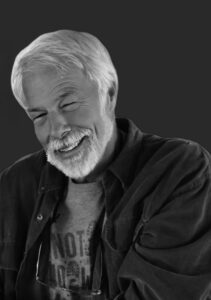 Phil Mininger, 72, of Paoli, Ind., died at home on April 26, 2023. He was born Oct. 29, 1950, in Hatfield, Pa., to Eleanor and Joseph Mininger. He grew up in Harman, W.Va., alongside his seven siblings. He studied political science and sociology at Eastern Mennonite College, where he met his wife, Mary Kauffman Mininger. They married in 1974 and had four children, Marijohn (Dave Mosemann), Annie, Adriel and Caroline; and two grandchildren.
After college, they moved to Macon, Miss., with Mennonite Board of Missions and led a voluntary service program with a focus on community development and civil rights work, advocating for health, education, voting, improved housing and knowing God. They remained there for 10 years, building community and hosting many church and college groups who wished to see racism's effects up close.
In 1988, the family moved to Elkhart, Ind., so Phil and Mary could attend Anabaptist Mennonite Biblical Seminary to study for a master of divinity degree. Phil became associate pastor of Belmont Mennonite Church until they moved to Paoli in 1998, where they co-pastored at Paoli Mennonite Fellowship for over 12 years until 2011.
Phil had a gift for creating beauty and community wherever he went. A skilled carpenter, he built houses from the ground up, mentoring young people within the building trades He was president of Orange County Habitat for Humanity and led its development over 23 years.
In 2008, he was named Orange County Philanthropist of the Year. In 2022, he was named Grand Marshal of the Paoli Fall Festival parade by the Chamber of Commerce.
He built beautiful stone benches, stone fences and elaborate garden entrances. He was a master gardener, fruit tree grower and antique apple cider press restorer. He was an amazing storyteller, an optimist in any weather and easily brought people together. A calming presence as well as a powerful force, he was a peacemaker with a revolutionary edge. Phil was love and kindness.

A memorial service was held June 17 at Paoli High School Auditorium.